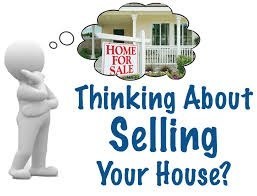 It's an exciting time – you've decided to move from your current home into the home or neighborhood of your dreams. Now it's time to consult with your Realtor, because an expert agent can advise on how to prepare your home to make a beautiful first impression and attract maximum attention – and buyers. These tips from the National Association of Realtors will help your home shine!
(1) Clean out, declutter and repair—Buyers want to imagine themselves living in their own home, not yours, so remove all personal items such as photos, quirky collections, knick-knacks and most art objects. Buyers also want light and bright, so clean windows and shades and let the sunshine in. For the most part, today's buyers are not looking for a project. Consult with your Realtor about which repairs are needed to make sure your home is in tip-top shape to attract desired buyers.
(2) Stage to perfection—Some surveys show that sellers get back the money they paid for a professional stager times three. When potential buyers tour your home either online or in person, you have only seconds to hook them, to make them want to see more. A stager, working closely with your real estate agent, will help you set the tone for that first look.
(3) Elevate curb appeal—Power wash your home, walkways, porches, fences, driveway, deck and all other outside surfaces. Freshen landscaping with seasonal plantings and a layer of mulch, add floral pots to key areas to draw attention to the front door or courtyard and consider a neutral coat of paint to convey the image of a perfectly maintained residence.
(4) Hire a professional house photographer—Data shows the 97 percent of new home searches start online. Eye-catching photography is the first opportunity you have to engage potential buyers—whether online or in print.
(5) Price strategically—Smart sellers know that a strategic pricing brings more offers. Today's buyers understand home values. They're jumping on things that are well priced, and they're paying full price. But they're passing on homes they don't think are worth what the seller is asking. Pricing is still critical in this market.
If your are considering selling your home, call me today for a complimentary evaluation.